返回案例
聚和为科技是用客户案例说话的程度专业网络公司,我们以技术为核心,专注网站建设、网页设计、域名空间,以下是我们部分客户的案例
VL Tax & Accounting 晓梅会计师事务所
网页设计 · 网站建设 · 脚本开发 · ASP.NET+SQL+DIV+CSS+AJAX+JS+JQ
客户网址:http://vltax.com.au/ 制作周期:30个工作日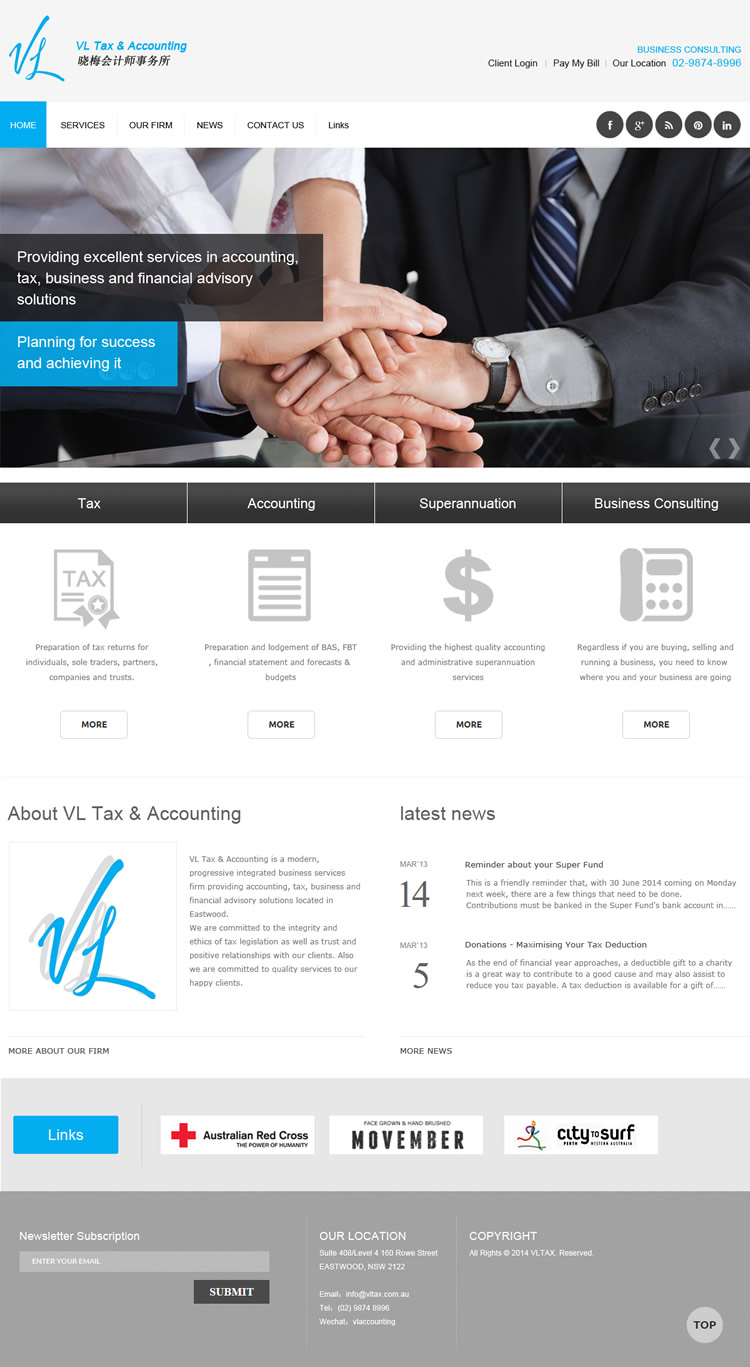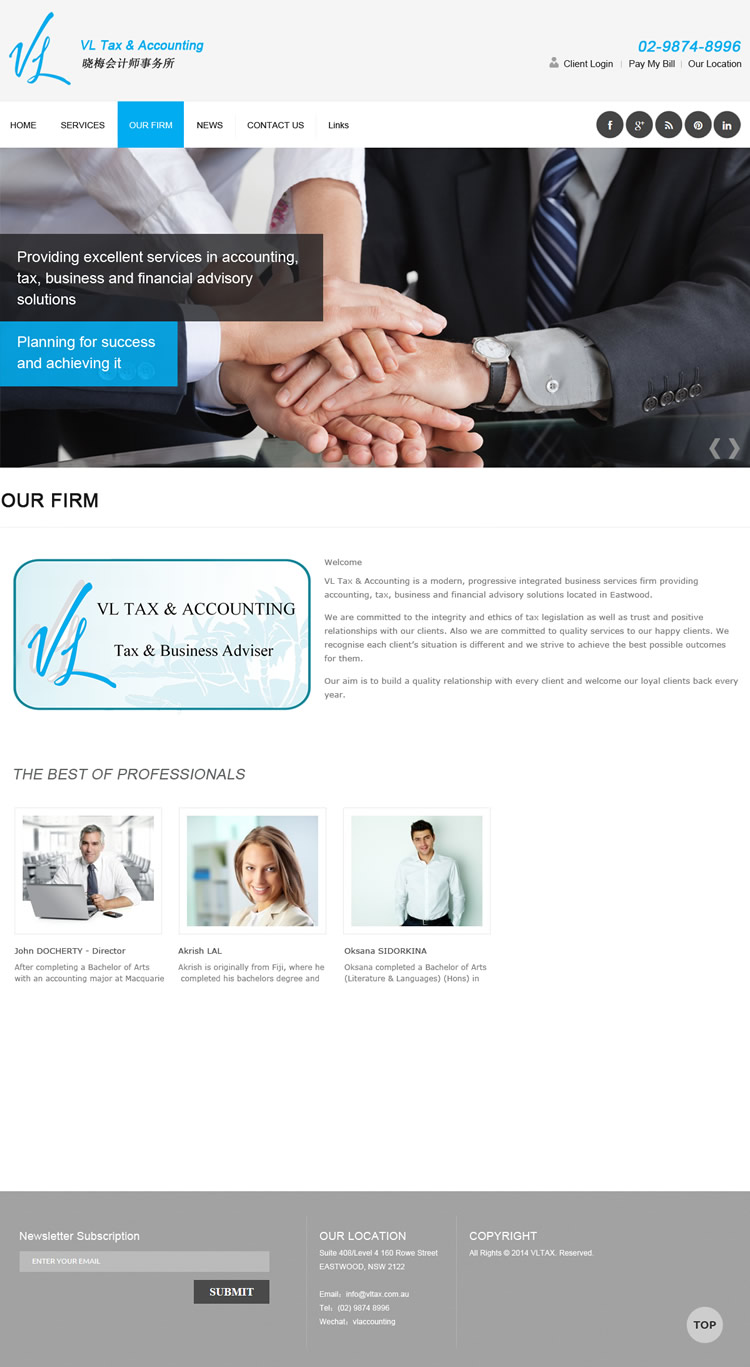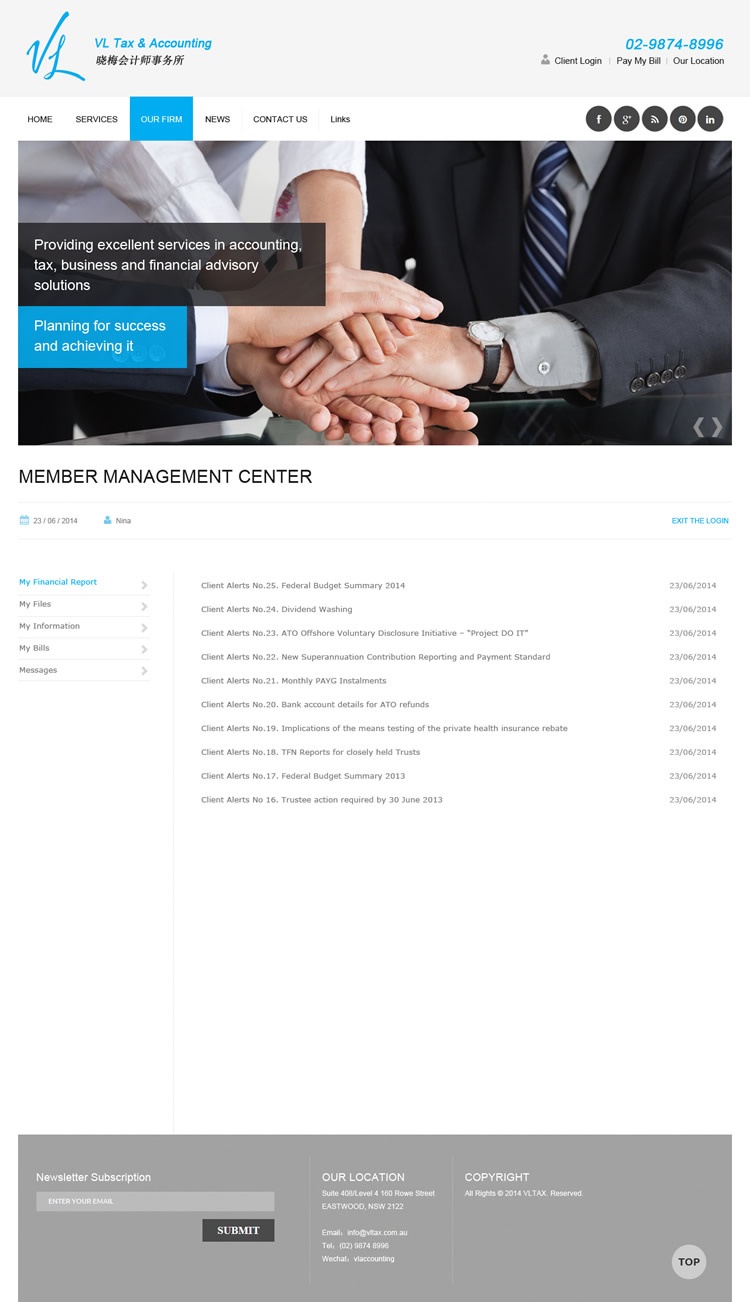 VL Tax & Accounting is a modern, progressive integrated business services firm providing accounting, tax, business and financial advisory solutions located in Eastwood.
We are committed to the integrity and ethics of tax legislation as well as trust and positive relationships with our clients. Also we are committed to quality services to our happy clients. We recognise each client's situation is different and we strive to achieve the best possible outcomes for them.
Our aim is to build a quality relationship with every client and welcome our loyal clients back every year.